Bitcoin Price Prediction as BTC Jumps 4.5%: Are Bulls Betting on U.S. ETF Approval?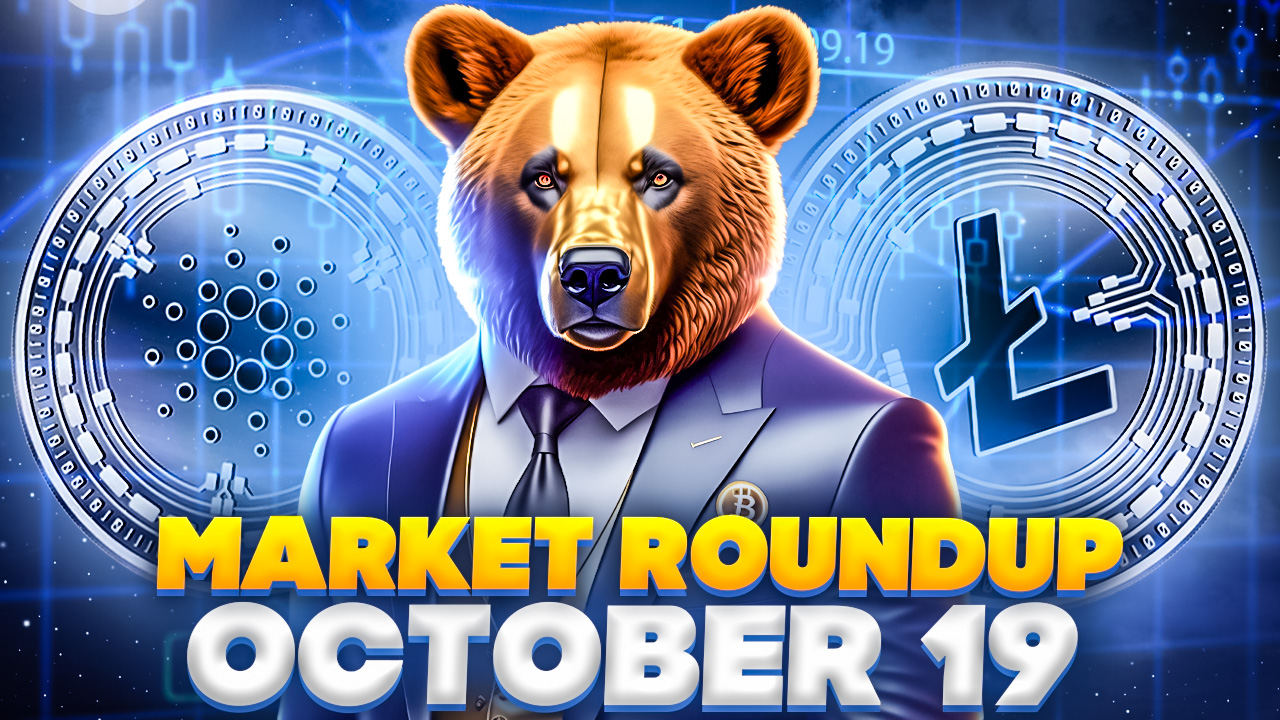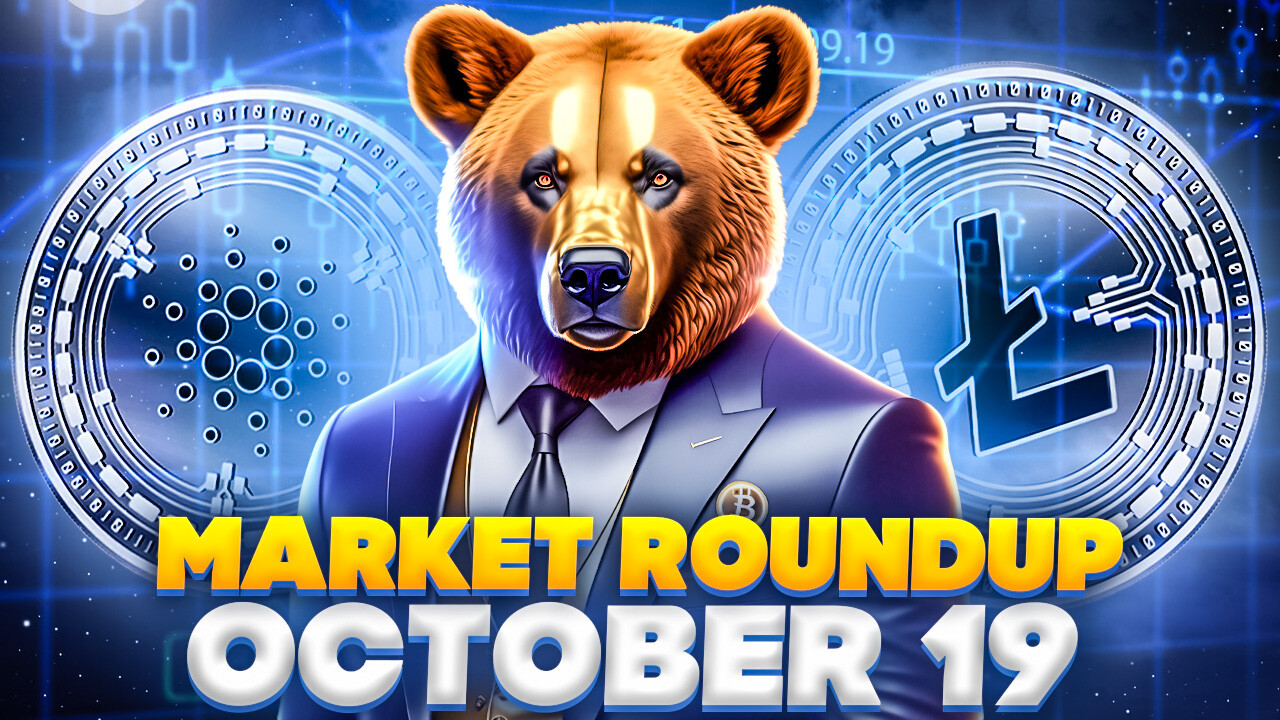 In today's cryptocurrency landscape, Bitcoin's price has garnered significant attention. As of October 19, the price of Bitcoin stands at $28,541, having experienced a nearly 1% rise in the past 24 hours and 7% in the last seven days.
This bullish trend has been reflected in the cryptocurrency's trading volume, which reached approximately $11 billion within the same timeframe.
Despite its fluctuations, Bitcoin continues to dominate CoinMarketCap rankings, retaining its top position with a commanding market capitalization of about $557.08 billion.
Currently, 19 million BTC coins are in circulation, with the overall supply capped at 21 million BTC.
Bitcoin Price Prediction
On the 4-hour chart, Bitcoin's several key price levels are evident. The pivot point stands at $28,121. Regarding resistance, the immediate level is $28,627, followed by $29,258 and $29,911.
Conversely, support is established at $27,691, with subsequent levels at $27,144 and $26,535.
Delving into technical indicators, the Relative Strength Index (RSI) is noted at 67, highlighting a prevailing bullish sentiment.
This value suggests a strong buying momentum, although nearing the overbought threshold warrants caution.
Meanwhile, the Moving Average Convergence Divergence (MACD) indicator hints at potential downward momentum, as its line lags behind the signal line.
On the brighter side, Bitcoin's current trading above the 50-day Exponential Moving Average (50 EMA) of $27,850 indicates a prevailing short-term bullish trend.
Regarding chart patterns, Bitcoin's behavior is characterized by sideways trading within the $28,600 to $28,100 range.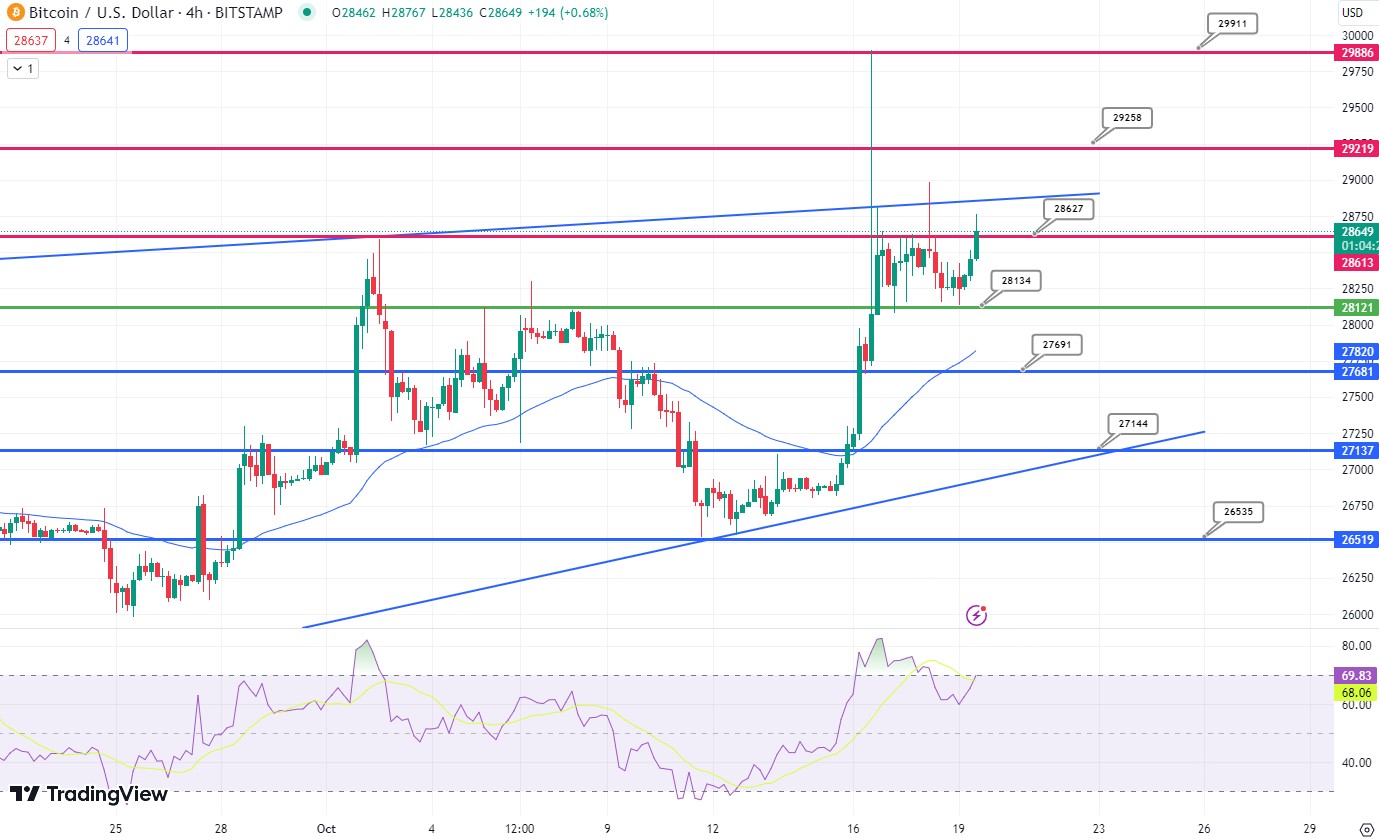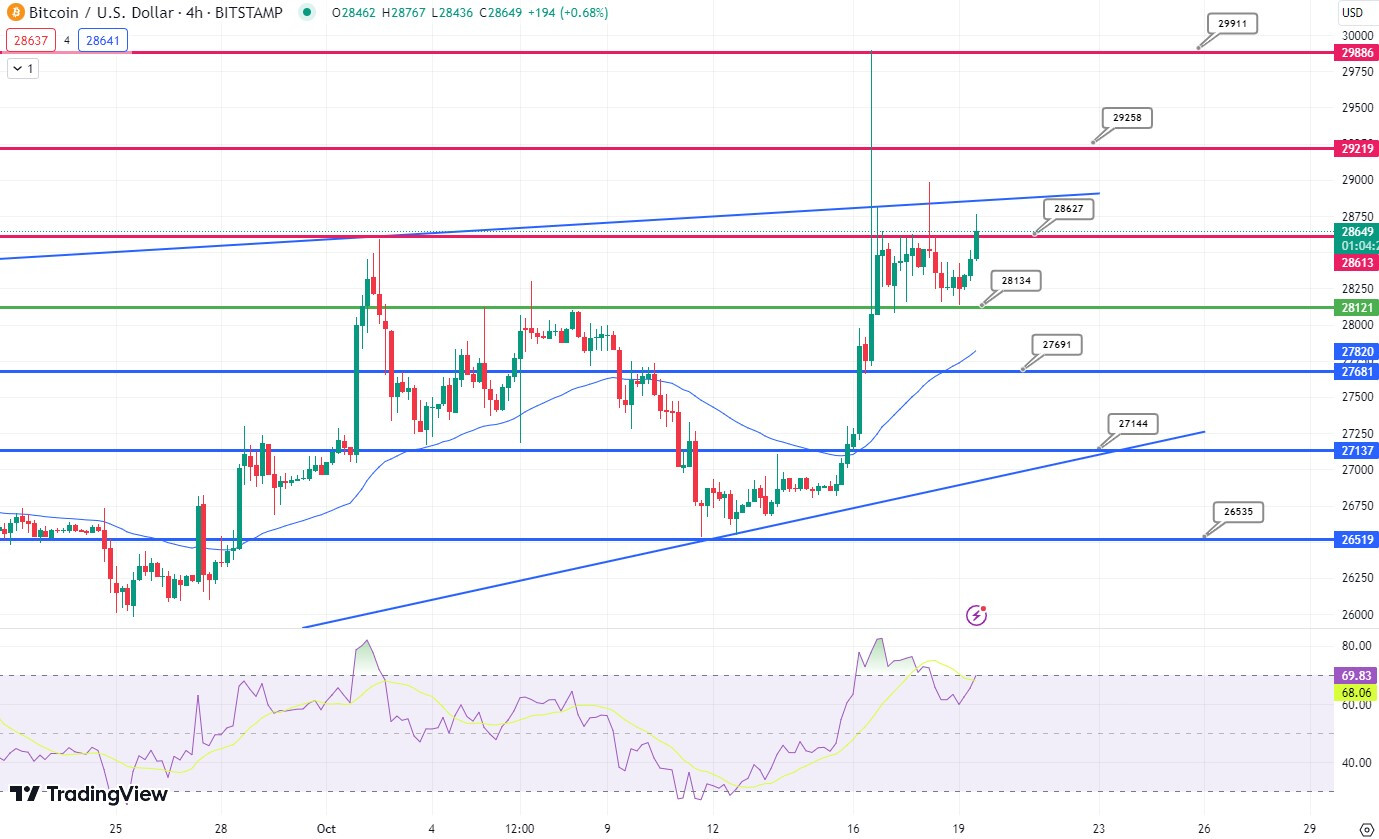 The prevalent bullish trend suggested by the 50 EMA, combined with a potential triple-top pattern breakout beyond the $28,600 threshold, could propel Bitcoin towards the $29,250 or $29,900 resistance levels.
This trend suggests that the market could experience increased bullish momentum should it surpass the $28,600 mark.
Bitcoin's Volatile Ride: ETF Rumors and the Market's Quick Response
On the fundamental front, the cryptocurrency world recently experienced a whirlwind of emotions. Rumors swirled that the US SEC had green-lighted BlackRock's application for a Bitcoin ETF.
This news sent Bitcoin's price soaring, only for it to retract sharply once these reports were debunked. Cointelegraph, the news source behind the initial announcement, subsequently retracted the story, apologizing for any misinformation.
This episode underscores the crypto market's sensitivity to news, particularly positive developments. Ben Laidler, a strategist at eToro, aptly captured this sentiment, remarking on how swiftly crypto markets respond to potentially good news.
In conclusion, Bitcoin's current trajectory appears predominantly bullish, especially if it sustains above the pivotal $28,120 mark.
Over the short term, given the existing trends and potential external influences, Bitcoin might challenge the immediate resistance level at $28,627.
As always, external factors, such as genuine ETF approvals, can significantly impact market dynamics. With the crypto community's optimism and the looming ETF decisions, Bitcoin's journey promises to remain eventful.
Top 15 Cryptocurrencies to Watch in 2023
Stay up-to-date with the world of digital assets by exploring our handpicked collection of the best 15 alternative cryptocurrencies and ICO projects to keep an eye on in 2023.
Our list has been curated by professionals from Industry Talk and Cryptonews, ensuring expert advice and critical insights for your cryptocurrency investments.
Take advantage of this opportunity to discover the potential of these digital assets and keep yourself informed.
Find The Best Price to Buy/Sell Cryptocurrency


Disclaimer: Cryptocurrency projects endorsed in this article are not the financial advice of the publishing author or publication - cryptocurrencies are highly volatile investments with considerable risk, always do your own research.
---