NFT-Funded Film, Backed by A-list Director Soderbergh, Seals Historic Global Sales Agreement – Crypto Adoption on the Rise?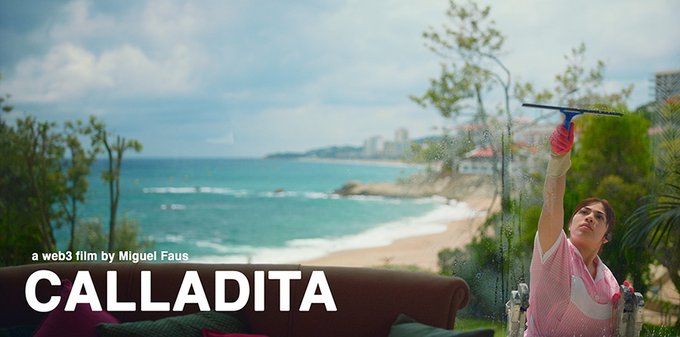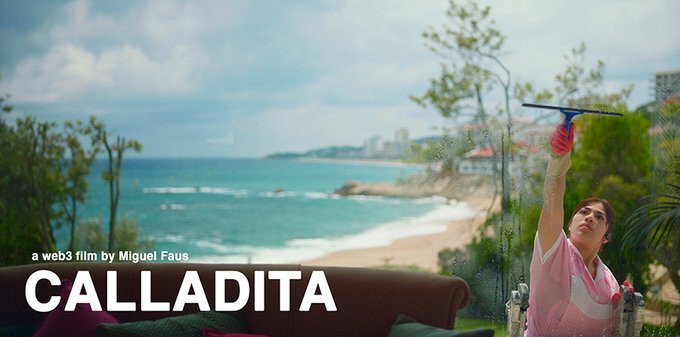 Who says NFTs are dead? 'Calladita / The Quiet Maid' - a movie funded by the sale of non-fungible tokens (NFTs), set to premiere at the Tallinn Film Festival - has secured a global sales deal.
'The Quiet Maid' is the first European feature film financed by the sale of NFTs. It is a debut film and a social satire by the Spanish filmmaker Miguel Faus.
The world sales rights were picked up by the Iberoamerican company FilmSharks.
Deadline reported that FilmSharks made the deal at Iberseries, an industry conference held October 3-6 in Madrid.
The film won the Steven Soderbergh Foundation Grand Prize at the Sundance Film Festival.
Steven Soderbergh is an American film director, producer, screenwriter, cinematographer, and editor, well known for movies such as the Ocean's trilogy and film franchise, 'Erin Brockovich', 'The Informant', 'Contagion', 'Haywire', 'Magic Mike', and others.
In January, Soderbergh backed 'The Quiet Maid' with $100,000 from an on-chain fund and granted it the award through the Decentralized Pictures Foundation.
Debuting in November
"Over the moon to announce that the World Premiere of THE QUIET MAID / CALLADITA will be at TallinnBNFF in the First Feature Official Competition," Faus tweeted on October 6.
Tallinn Black Nights Film Festival will be held November 3-19, while this particular film will debut on November 10.
The production team includes Calladita Films, Potenza Producciones, and Decentralized Pictures. Cast features Paula Grimaldo, Ariadna Gil, Luis Bermejo, and Pol Hermoso.
Per the description, the film runs for 90 minutes, following Ana from Colombia, who takes up a servant job in an art collector's luxury villa located in an affluent Spanish neighborhood in Catalonia.
"In a few days, the seemingly ordinary villa turns into a rabbit hole and from its depths, Ana finds the courage to create chaos instead of order."
It is based on a short film of the same title that Faus made in 2020, which premiered at Palm Springs Shortfest and Malaga Film Festival. It was subsequently acquired for streaming by HBO Max.
Faus' previous short film from 2018, 'The Death of Don Quixote', won the Melies d'Argent for Best European Short Film at the Sitges Film Festival.
Commenting on 'The Quiet Maid', Faus told Deadline that,
"This is an important story, and we're so glad to take it to an international stage."
Federico Pascua, Senior Sales and Acquisitions at Filmsharks, described the film as a "gem" that caught the company's attention "because of its different cinema flavors, including a strong cinematic director's eye with a very accurate portrait of the social dissonance happening today that translates as a global matter."
Meanwhile, Faus also announced a raffle of a Calladita NFT for those who spot every NFT appearing in the official trailer.
____
Learn more:
- New 'Dogumentary' Chronicles the Rise of Dogecoin
- Margot Robbie Mocks Bitcoin, Labeling It a 'Ken' Affair, as Mattel Explores NFTs

- Top 7 Bitcoin Documentaries To Watch in 2022
- Ashley Benson Talks Fame, Hollywood, & Her New NFT Movie
---