Blockchain Brawlers Enters Fortnite's Home - Launches on Epic Games Store to 230 Million Gamers Globally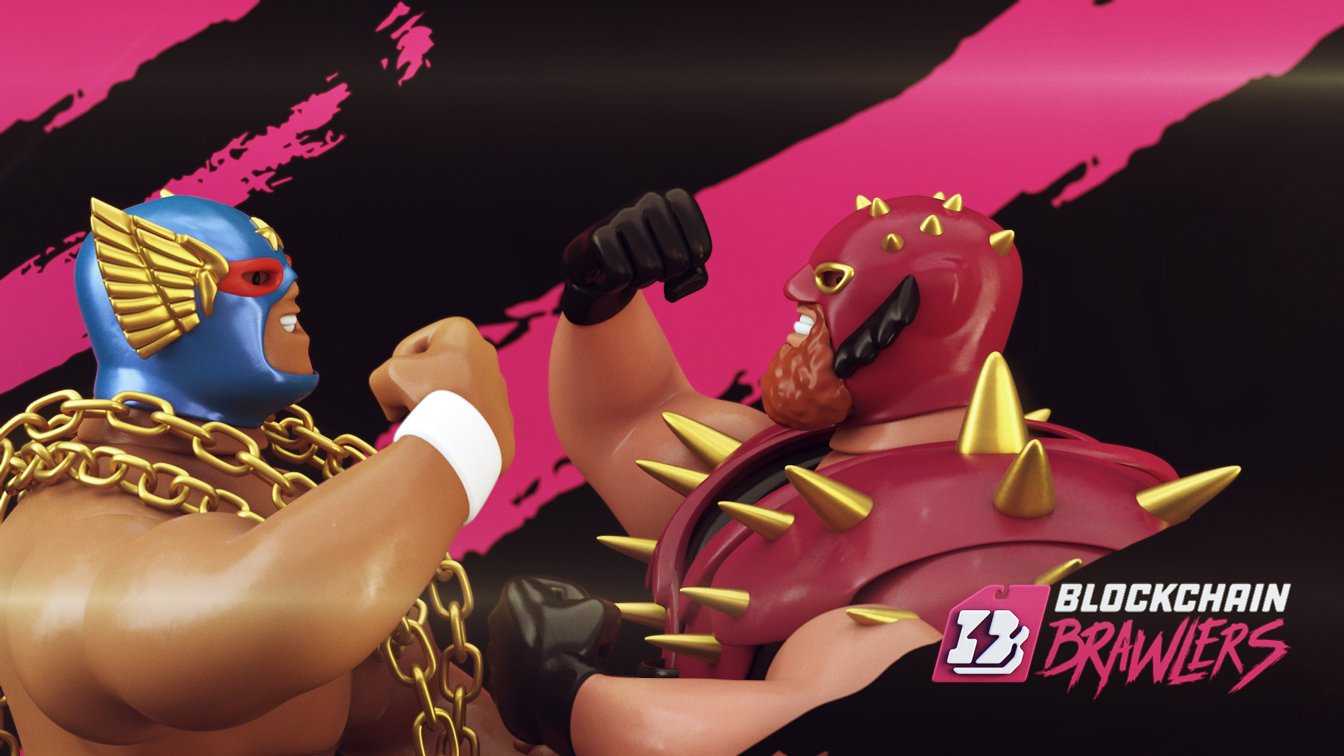 Web3 ecosystem for gaming Worldwide Asset Exchange (WAX) announced that its blockchain-based, wrestling-themed non-fungible token (NFT) game Brawlers has launched on the major digital distribution platform Epic Games Store (EGS) — becoming available to more than 230 million PC gamers worldwide.
"These aren't just your run-of-the-mill Brawlers; they're your golden ticket to dominating the virtual wrestling arena and ascending to the pinnacle of gaming glory," the ESG says.
Launched in 2018 as a software client for Microsoft Windows and macOS, the ESG is a video game digital distribution service and storefront operated by Epic Games, the developer of the massively popular Fortnite.
Brawlers is a Web3-based, Player-vs-Player (PVP) card game co-designed by renowned mathematician, game designer, and Magic: The Gathering creator Richard Garfield.
Per the press release shared with Cryptonews,
"With over 35 million daily and 70 million monthly active users on the platform, Brawlers' EGS debut is a massive milestone for the mass adoption of Web3."
Michael Rubinelli, Chief Gaming Officer at WAX, commented that Brawlers' launch on "such a massive traditional gaming platform […] is a truly momentous next step on our journey to the mass adoption of Web3," and added that,
"This launch further accelerates the paradigm shift in gaming as a whole, bringing blockchain-powered fairness, inclusivity, and player-centric approach even closer to the mainstream audience."
Gamers Maintain 'Full Control Over Assets'
Blockchain Brawlers is the first game from WAX's dedicated gaming studio, Tyranno Studios, led by Michael Rubinelli, a 25-year veteran of the gaming industry and alumni of Disney, Playdom, Electronic Arts, and THQ, said the announcement.
Powered by BRWL tokens, the flagship project features a cast of NFT characters and a cross-platform functionality via NFT bridges to Polygon, Ethereum, and BNB Chain.
Players compete in pro-wrestling-style matches in a ring and earn BRWL tokens, which can be used to craft or purchase content and equipment for the NFT wrestlers, said the press release, adding:
"Essentially, every item used to play the game — except for the Brawlers — is craftable, usable, and can be sold, traded, or gifted between players."
Garfield explained that, like any physical card game, Brawlers enables players to buy card sets and use them to play with others, while at the same time keeping full ownership and control over their assets to trade or exchange them.
He argued that,
"This opens up many new opportunities for developers to build successful web3 games with living and breathing economies where each player is a full-fledged participant and avoids all the pitfalls of exploitative microtransactions."
Every player who downloads the game also receives a complete set of "Free-to-Try" assets so they can try the game at no cost, the team said.
WAX #1 per Transactions
Co-founded in 2017 by William E. Quigley and Jonathan Yantis, WAX has facilitated the trade of more than 100 million digital collectibles, said the press release, including Major League Baseball, Capcom's "Street Fighter," Deadmau5, and Weezer.
According to dapp analysis platform DappRadar, WAX sits in the first place per number of transactions: it recorded 11.05 million of them in the last day, 81.98 million in the last week, and 444.1 million in a month.
The second-placed Solana had 9.31 million transactions in a day, 64.78 million in a week, and 245.64 million in a month.
At the time of writing (noon, UTC), the price of BRWL is down nearly 7% in a day. It is up less than 1% in a week and over 62% in a month, per CoinGecko.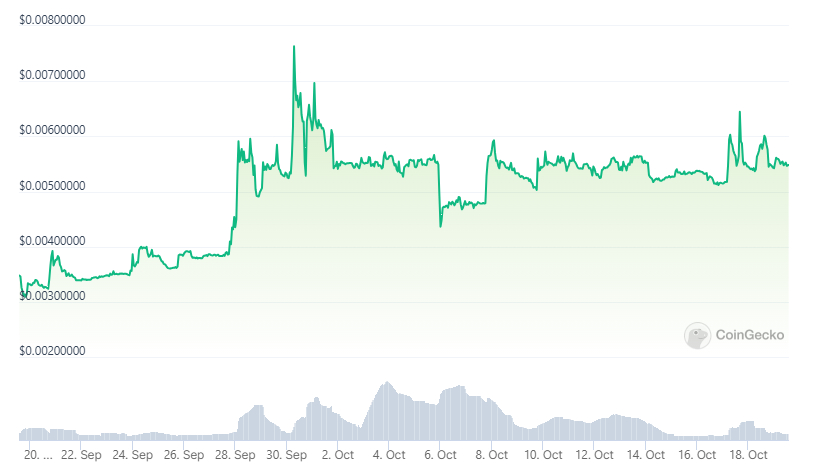 That said, while highly popular in July 2022, the game has seen a drop in number of transactions, volume, and unique active wallets, according to DappRadar.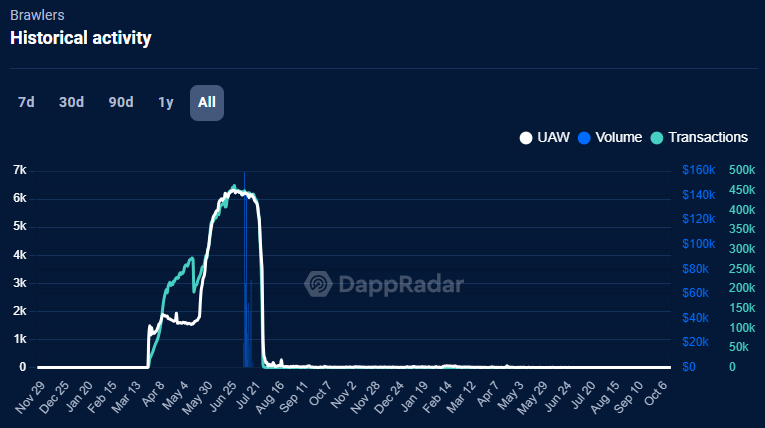 This latest development may change that.
_____
Learn more:
- William Quigley, Co-Founder of Tether and WAX, on Founding Companies, Crypto Investing, and more
- Play-to-Earn Blockchain Games Could Supplement Income: WAX CEO

- Web3 Gaming Continues to Garner Investor Attention Despite Bear Market
- Gaming Titans FaZe Banks and Nadeshot Among Friend.tech's Top Earners
---